Some background information about Rob Kellock's ISO Management Consultancy.
Managing Director
Rob Kellock, the Managing Director, has been work under ISO Management Systems all his working life. As a Technician Apprentice he worked with military aviation standards. Then as an engineer he worked with ISO 9001, the quality management systems standard. He then gained great experience managing the quality of a laboratory accredited to ISO 17025 and owned by Which? Magazine. After 8 years there, the laboratory was sold to Intertek Testing and Certification, a leader in the tightly regulated area of product certification. The next 5 years is where he gained the most valuable experience, auditing and developing managing systems to meet a range of standards and certification marks. While responsible for the quality management of 3 separate laboratories, his responsibilities were increased to cover safety management too.
In 2007 Rob Kellock came to Australia working as a Management Systems Consultant and in 2008 he established the consultancy.
In 2010 RKBC launched this website to advertise the company, serve its customers and provide a valuable resource of guidance.
Our Customers
Since 2007 RKBC has provided consultant services to a huge number of organisations, varying widely in size and in a broad range of industries. RKBC has worked with local and national government departments and businesses from one-man consultancies to tier 1 contractors. In addition to the public sector work, RKBC has extensive experience in the following industry sectors:
engineering
construction
manufacturing
consultancy
logistics and distribution
infrastructure
Our Work
RKBC has provided consultant services to serve a range of customer needs. Typically customers fall into one or more of the following categories of need:
gain or expand certifications to enter new markets or gain an edge over competitors.
support to address adverse surveillance or re-certification audit reports.
flexible and experienced resources to maintain management system (e.g. auditing, technical writing, improvement projects, etcetera).
have a management system which isn't being used or provides no business benefits.
project support

for tendering, establishing and maintaining client project

management systems.
If you would like to discuss your requirements contact us.
Why RKBC?
We can help you whether you are a small business or a large corporation.
We

provide custom solutions to suit your organisation and its needs.

Ongoing support for your management system can be provided as needed

.

Provide certification support to ISO9001, ISO14001, ISO45001, ISO17025 or a Local Government, State, Federal or a customer's pre-qualification schemes.
We're flexible and will work with you and against your timeline, even when that changes.

Extensive industrial and commercial experience allows us to bring best practice to your organisation.

We have the knowledge and skills to solve your problems and help you deliver your organisation's vision.
People we work with
Brett Hickinbotham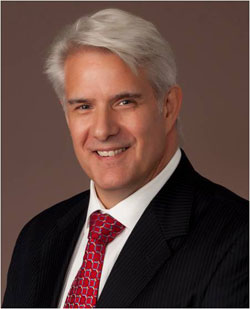 Brett is a very experienced and passionate safety expert. Brett has acquired extensive experience in over 30 years of operational safety and risk management. This combined with hands-on experience in industry, the military, health sciences, and emergency services, underpins his passion. He has worked for a broad range of organisations and is comfortable leading safety at the site level to international corporation levels.
Brett audits for some of Australia's most prestigious certification schemes and his safety knowledge is second-to-none. He maintains a friendly and personable disposition, despite his obvious professionalism. If you are struggling to manage the aftermath of a serious incident, a worker's comp issue or just need some top-level guidance, Brett is your man.
Geoff Bowker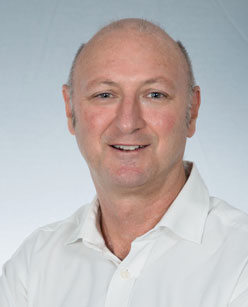 Geoff is our IT management systems expert, and he is also an auditor for a leading Certification Body for ISO 9001 and ISO 20000 ITIL standards. He has over 30 years' experience in quality management and lectures at a local University. He has a wealth of industrial experience in software development, IT companies and research and development.
With strong business, strategic management, and coaching skills, Geoff is a valued member of the team for any management systems work. Having worked with Geoff on several major projects we love his work ethic, 'can-do' attitude mixed with his easy-going nature. If we need to build IT management systems to meet ISO 27001 or ITIL standards, Geoff is our first choice.
Location
Rob Kellock Business Consulting offers management services throughout Australia, but we are based on the Central Coast, NSW.
With remote working now the normal approach we happily connect via online services to serve customers throughout Australia including:
NSW (New South Wales)
QLD (Queensland)
ACT (Australian Capital Territory
SA (South Australia)
VIC (Victoria)
WA (Western Australia)
NT (Northern Territory)
TAS (Tasmania)
We have worked in all of these territories except Tasmania and South Australia.